full-section colour-section row-start row-end col-xs-12
Why partner with an ICIS Polymer Event?
With limited face-to-face conferences taking place, it's harder than before to build your brand profile and sales reputation, identify and engage with profitable new contacts and build trust around your sustainability strategy. This is undoubtedly an extremely challenging time to do business and we have the ability to help clients achieve their commercial objectives in spite of that.

ICIS is helping to alleviate the practical difficulties by creating unique new digital opportunities for event partners. Our virtual conference format has attracted over 1000 recycling professionals from around the world. Use our extensive networking pre-, during and post-event or provide content for one of the thought-leading speaking opportunities on the main stage. ICIS has ample opportunities spread across two days.
If you have a new product, project, technology or want your brand aligned with plastics circularity, get in touch with our partnership team to discuss how we can build a suitable package that we can work on together to meet your commercial objectives.
block-section row-start col-md-6
Client opportunities
Ensuring the global industry has access to the very latest insight, analysis, and business-critical updates to fuel growth and refine strategies for 2021 and beyond
 

Virtual webinars

Connect with sales-ready leads with an interactive

session with selected senior-leaders interested in

hearing about product solutions

Keynote presentations

Gain maximum visibility for your thought-leading

brand with premium positioning on the main stage

OnDemand presentations

Deliver expert content and challenge

chemical and energy businesses to pioneer industry change

Commercial showcases

Demonstrate your product or process innovations to showcase your technological expertise in plastics recycling
block-section row-end col-md-6
Enhanced business development

Advanced features allowing for lead generation using

Team/Groups access with a full data export post-event

Social media

Engage with our 50,000+ followers through our

social channels with your content

Branding opportunities

Gain maximum brand exposure with clicks back to

your website through various banners pre-, during

and post-event

Bespoke packages

Our team will work with clients to highlight expertise

and create a high-value and customised package

that suits commercial objectives
block-section colour-section row-start col-md-6
Why an ICIS virtual partnership makes sense
Virtual conferences have unlimited reach compared to a physical event, which makes it an extremely cost-effective way to put your brand message in front of large numbers of decision-makers. We have also created new opportunities for you to get much closer to the heart of the debates taking place – all whilst participating remotely.
Boost sales in a challenging market
As a virtual conference partner, you'll gain access to clean and current delegate profile data which you can use to target your sales and marketing activities and set up one-to-one virtual meetings – plus a host of other brand opportunities. We make the whole process easy and efficient, and 100% digital engagement is an environmentally sustainable way to work too.  
block-section row-end col-md-6
Partner benefits at a glance
Expand your sales contact network with meaningful new connections
Secure early access to the attendee platform before wide scale launch
Target and make contact instantly with individual delegates
Manage multiple sales meetings and contacts easily
Promote your brand and build awareness
Launch new products and/or promote existing ones
Provide thought leadership or commercial showcase presentations and content
Identify new opportunities for partnership, investment or product development
full-section row-start row-end col-xs-12 center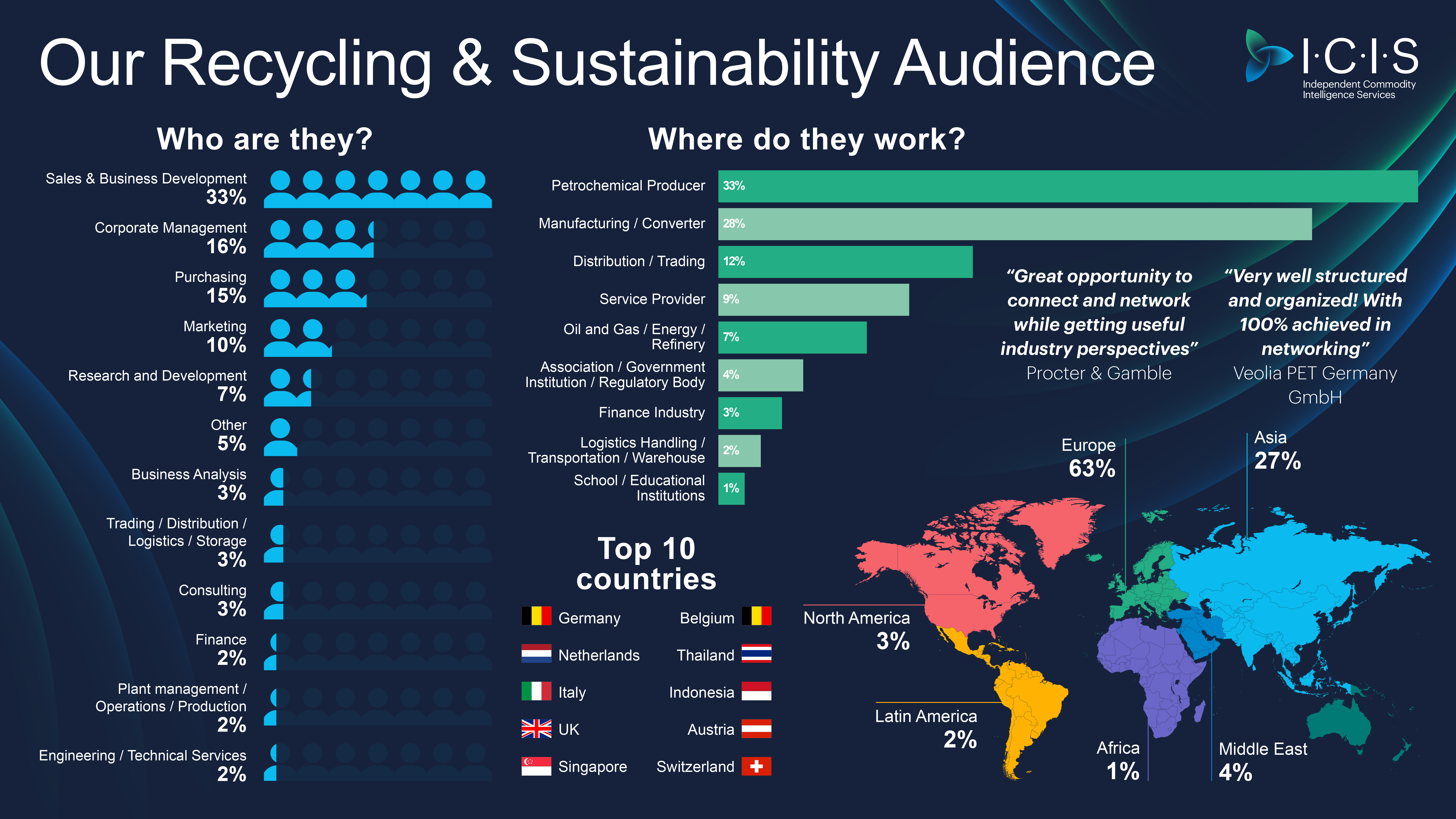 block-section row-end col-md-4