full-section colour-section row-start row-end col-xs-12
Virtual Event Access
Our industry leading virtual events have been developed based on customer feedback alongside recommendations from our technology partners. This year, we have added a number of new functionalities and even more commercial opportunities to put your company profile in the spotlight.
There will be three levels of access available depending on how you would like to engage with our online community.
Lite.    Premium.    Partner. 
block-section row-start col-md-3
block-section row-end col-md-9
Premium Access
AI-enhanced matchmaking based on profile and engagement

Full access to all content (including Keynotes, panels and Live Q&As)  

Full networking access with virtual meetings

Full access to the onDemand Library to watch any missed content

Create and customise your own event agenda

Access to full delegate list with advanced filtering

Instant Chat and Instant Video functions are available

Access to platform for 30 days post-event

10 pending meeting requests allowance (renewed once actioned)
full-section row-start row-end col-xs-12
 

Super Early

 

(Must book on or before 13 August 2021)

Early

 

(Must book on or before 24 September 2021)

 

(All bookings from 25 September onwards) 

Premium Access

 $400
$500

$600

You MUST enter your VAT number/Sales Tax ID (or local equivalent), otherwise UK VAT at 20% will be applied. Customers based in the UK will be charged UK VAT at 20% whether or not a VAT number is provided.
full-section colour-section row-start row-end col-xs-12
Do you have a sales/business development team of 3 or more? A new product to launch to this community? Want to promote your brand to a highly-engaged, global audience? Have a desire to be a thought-leader within your field? 
block-section row-start col-sm-6 col-md-4
block-section row-mid col-sm-6 col-md-4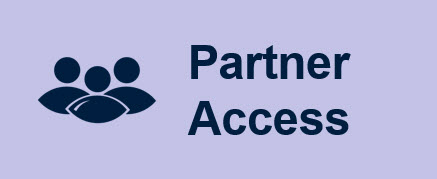 block-section row-start col-md-6
Premium access for your team, plus added benefits
Teams/Groups access (up to 8 users) with up to 100 meeting requests
Extensive branding opportunities (pre-, during and post-event)
Thought-leadership and commercial showcases included on the main agenda
Bespoke sponsorship-led cross-platform content promotion
block-section row-end col-md-6
Dedicated client-focused webinars showcasing your company's specialism
Personalised event analysis including full export of generated leads
Partner profile company chat activated for all users
Assigned your own customer success representative
Enhanced matchmaking services, provide us with your wish list
block-section row-start col-sm-6 col-md-4
block-section row-mid col-sm-6 col-md-4
block-section row-end col-sm-6 col-md-4